The best Spanish travel channels on YouTube (#AuthresAugust)
August 22, 2017
Got a travel unit planned this year? (Who doesn't?)  I love travel, and I love travel units.  I don't care what statistics say about how many of our students will travel.  It's a globalized world, and they should.
Getting some language skills before traveling has so many benefits. It shows the world we're traveling in that we care enough about who they are to put some time into it beforehand.  It also simply makes the trip so much easier.  I was so blessed to finally get to travel again this year and I found myself trying to manage luggage storage at a huge, busy, mostly nasty bus station in Buenos Aires, and it was so confusing and overwhelming anyway, I was struck by how I just could not have done it without my Spanish proficiency.  I would have melted in the panic.
My favorite #authres for travel are brochures, schedules, transportation websites, and infographics, but the fact remains nothing prepares you for hearing native speakers like hearing native speakers.  Here are a couple of my favorite travel resources on YouTube.
Alanxelmundo
Alan Estrada is a gift to the world.  You can't watch him for long without feeling like he's your friend come alongside to travel the world with you, maybe a brother, even.  He's got half a million Instagram followers and just reached a million YouTube subscribers, and through the power that is social media, from the first "Hola, viajeros" to the end of each video, you still feel like he's talking right to you.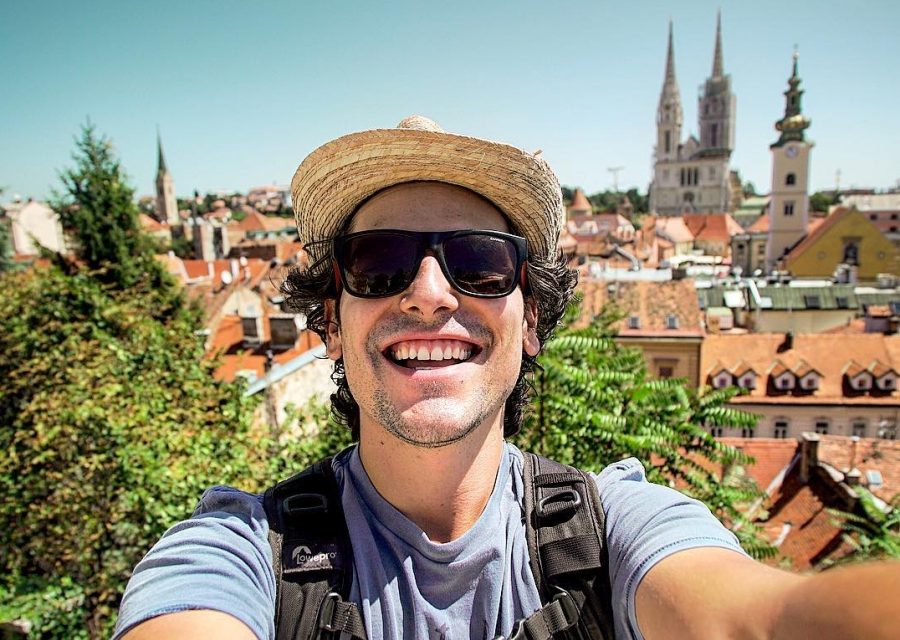 When I found out his first trip this year was to Argentina, including 2 videos on Iguazú, I was thrilled to say the least.  I devoured almost every one from start to finish.  We ate at Choripán where Alan ate, and we stayed in the very room he was in at Caravan BA.  I don't follow his other videos that closely, but I love them anyway.  There are so many moments where he's describing places, reacting to food, navigating the airport, all the things we like to include in travel units.  Just in the video about Iguazú…

…check out the rapid series of tú verb forms, many reflexive, at 8:10: it's seven seconds of video that you could turn into an entire lesson plan on describing a process to a friend.  (I'd clip the video but TubeChop doesn't work anymore and the video is excluded from Vibby – any ideas anyone?)  Listen to his companion's opinions starting at 15:50 as well: I'd have my students listening for increíble and imponente and then ask about places they'd seen that they could describe with those words.  Vale la pena to point out the unusual Argentinian vos pronunciation / use with tú forms.
Raúl Gómez
With Raúl you have to be a little more discriminating than with Alan.  Sometimes his videos are randomly weird, and sometimes he uses choice words you may not want in your classroom.
But the gold to be found from Raúl Gómez is in his playlist of Viajes en 2 minutos.  He goes through a city and spends 2 minutes giving you just the absolute highlights.  These videos are novice gems.  Since he only has 2 minutes, he gives you simple sentence after simple sentence.  I'm not sure you'll ever find another authentic source where someone repeats simple sentences beginning with "Esto es…" quite so much!
Here's an example of La Habana.
(And in case you're looking for material on athletics and hobbies, Raúl's is running, and he does a lot of videos on that, too.)
What are your go-to #authres for travel resources, especially listening?